Monster Machine
Friday, January 25, 2008 11:19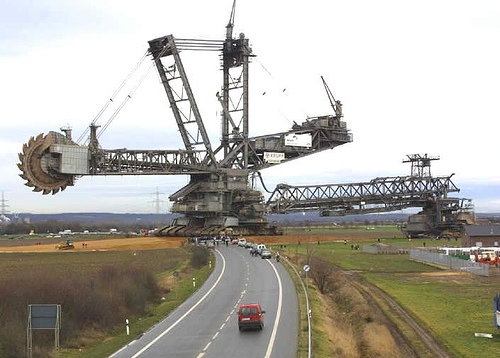 How's this for awesome picture of the week? I did a double-take when I first saw this picture but this is a real machine alright. It's the Bagger 288 excavator and you can see more pictures of it on this blog. Particularly awesome are the photos of the machine chewing up a Caterpillar bulldozer, the poor little thing.
I picked up on this because this machine was apparently an inspiration for the developers of the upcoming Borderlands game by Gearbox Software. As you can see from this promotional picture, there's definitely a distinctive resemblance there.
You can follow any responses to this entry through the
RSS 2.0
feed.
6 Responses to "Monster Machine"

Leave a Reply