Surviving the Wasteland
Thursday, January 15, 2009 17:22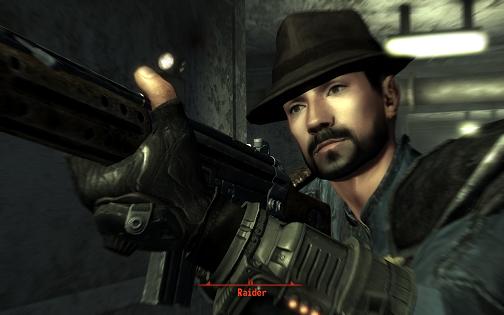 I've been wandering around the Capital Wasteland for what feels like ages now, but when I look at the map, it's obvious that there's still a lot of unexplored territory left. I'm kind of beginning to feel burnt out on the game though and I think I know why: I feel too powerful. There's literally nothing that I fear out there anymore. A Vertibird dropping an Enclave patrol? A pack of deathclaws? Sentry robots? Bring them on. Between my pack full of explosives, thousands of rounds of ammunition for my unique plasma rifle, an endless supply of stimpacks to keep me healed up and my companion helping out, it's only a matter of seconds before all my enemies bite the dust.
It's not just a question of turning the combat difficulty up a notch either. All that does is increase the health and the damage of your enemies. That kills immersiveness because it's just silly to see an unprotected human head take so many direct hits without turning into a bloody pulp. No, the real problem is that I'm too rich and have too much stuff now, so the Wasteland no longer feels like a forbidding, fearsome place to me. Where once simply stepping out beyond the relative safety of the walls of Megaton felt like an adventure and spotting the bald green head of a Super Mutant was enough to give me pause and think about my approach, I no longer take any care at all travelling. I'm perfectly happy to barrel straight towards my destination knowing that whatever is in my path can't possibly be any significant threat to me.
I realize of course that a big part of the problem is me. I'm a hardcore, experienced gamer of the genre and while I don't obsess over min-maxing my stats so much that I create spreadsheets to analyze everything, I'm probably more of a powergamer than I'd like to admit and it's obvious enough the difficulty level of the game wasn't exactly tuned for people like me. When the game assumes that an average gamer will only end up exploring 25% or so of the map, it's easy enough to see that someone who explores more than 50% of it will, with all the gear and loot that entails, will quickly become more powerful than the designers anticipated.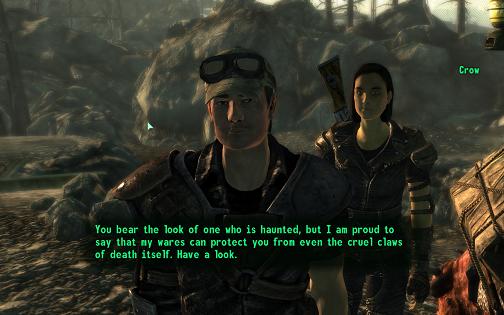 Still, I can't help but wonder what a different experience playing Fallout 3 would have been if the designers had decided to abandon more of the traditional RPG conventions. What if it had gone the STALKER route by being a FPS with some RPG elements? STALKER which in some ways seems like a separated at birth twin of Fallout 3, had no problems in providing the player with plenty of challenge even late into the game. This is because as a straightforward shooter it didn't give the player character ever increasing health and skills statistics and the power inflation problems that entails. You still became more powerful as you obtained better weapons and armour of course, but you didn't become more resistant to bullets just because you were more experienced.
Another feature that Fallout 3 could have copied from STALKER is hunger. There is a huge variety of food items in Fallout 3 but because there is no hunger mechanic, they're just another health-restoring item. Since the stimpacks in the game restores much more health and doesn't weigh anything, you end up ignoring all the food items once you've built up a significant supply of stimpacks. Forcing the player to eat food at regular intervals would force the player to make more interesting decisions about optimizing what they're going to carry around with them on their adventures and might actually make eating at your those restaurants scattered around the game meaningful.
I'd also have restricted the carry weight allowed for the player by far more and impose a weight for everything, even stimpacks and ammunition. To balance that out, equipment should deteriorate at a much slower rate and it should be possible to disassemble scavenged stuff so that they become parts that can be used to repair your equipment, instead of forcing the player to carry out multiple copies of each weapon in order to repair them as needed.
If the designers really wanted to keep it as more of an RPG with different character development and specialization paths, I'd also preferred it if they had junked Bethesda's traditional 1-100 skill system and gone with something more similar to Troika's Vampire: Bloodlines or even a system built around World of Warcraft's talents which aren't that dissimilar to the Perks of Fallout. Each improvement should make an immediately noticeable impact in gameplay or even introduce special abilities to use in combat. The gradual progression of skills over a large range in Fallout 3 makes it hard to discern what difference an improvement of a few points makes.
I'm still very much impressed with what the designers have done with this game, and looking forward to seeing more of the Wasteland, but I expect I'll make a more concerted effort at finishing stuff up for the main quest now.
You can follow any responses to this entry through the
RSS 2.0
feed.
3 Responses to "Surviving the Wasteland"

Leave a Reply