Fallout 3 Final Thoughts
Thursday, January 22, 2009 11:27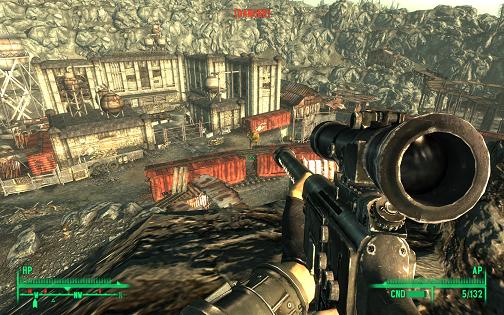 Considering the number of posts I've written about Fallout 3 already, an official "review" of it wouldn't be appropriate, so I thought I write a summation of my final thoughts about this game. First up, this is easily the most controversial game of 2008, at least within the gaming community itself. On the one hand, the game has been an undeniable success, selling faster than Bethesda's previous hit Oblivion and selling more than all of the previous Fallout titles combined. Its review scores are uniformly high across the board, with the PC version in particular being widely recognized as the best across all platforms. This last part is especially impressive given how badly the PC ports of games like Grand Theft Auto IV and Saint's Row 2 have since turned out.
On the other hand, ever since it was first announced, this game has spawned a small but extremely vocal gang of detractors. Explaining the full history behind all this animosity would take far too long, but the short version is that they call themselves diehard fans of the original Fallout games and are disgusted that Bethesda bought the rights to make this game when, according to their sense of justice, it should have been made by the group behind the original titles. It's not like there's no substance to their arguments, but the sheer spittle-spewing vitriol of their attacks makes them look bad, and not unlike what you may find posted on sites like Free Republic and Hillary is 44 on Barack Obama's inauguration day.
For my part, all of the kudos and commercial success the game has earned is fully deserved. As I've previously written, this is a game geared almost perfectly for explorers. Whatever else you can say against Fallout 3, there's no denying that it succeeds spectacularly at creating a post-apocalyptic world so vast, so detailed and so brilliantly executed that you can lose yourself in it for countless hours on end just wandering the world and seeing the sights. This is the kind of ambitious world building that you can pretty much only find in an MMO these days. For this alone, it's earned a place as one of my most memorable gaming experiences ever.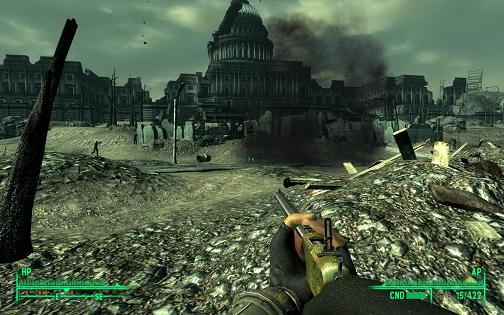 Here are some of the highlights: (Warning: lots of spoilers here!)
Exiting Vault 101 for the first time and seeing the vastness of the Capital Wasteland sprawled before you. It's a sight that's both heavily depressing with the dreary brown-ness of the landscape all around and nothing but ruins and devastation in sight but also strangely promising as well, as you take in the vastness of the playground you're set loose in and with the tip of the Washington Monument just barely visible in the distance.
Turning on the radio and listening to both the Enclave Radio and Galaxy News Radio. GNR has far better music of course (though at the price of a hugely annoying DJ) but the Enclave Radio has a far more charming retro feel.
Blasting open the doors of the holding pen at Evergreen Mills and watching the unleashed Supermutant Behemoth kick the crap out of the raiders there through the scope of my sniper rifle.
Mucking about the wasteland and randomly encountering a Scavenger who was willing to trade with me. It gave me a kick to see that there were people about scavenging for stuff and selling them just like me.
Finding out the hard way that Fire Ants are given that name for a reason, while still armed only with the starter 10mm pistol.
Getting jumped by a Yao Guai for the first time. Geez, these things are fast. Deathclaws are deadlier of course, but they're really more of the same by the time they appear.
Trying to find Arefu and finally realizing that these madmen had actually constructed a town on the precipice of a collapsed highway.
Exiting a metro station and realizing that a firefight was raging there between a group of Supermutants and members of the Brotherhood of Steel. I was too scared to join in the fight, so I stayed on the sidelines and only darted in to grab gear from whoever had fallen in the battle.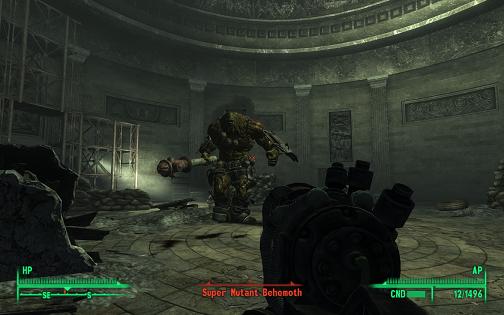 After I'd gotten around to finishing the game however, I must admit to feeling somewhat unsatisfied. Part of it lies ironically in the very way Bethesda's games end up much like single-player MMOs. You get done with the game not by finishing it, but by burning out on it. Other RPGs know how to micro-manage the player experience minutely and end on a high note while leaving the player wanting for more. Mass Effect is a great example of a game that does this. Fallout 3 is too open-ended and too dynamic to be able to do this, and there's so much stuff in the game to do that you eventually stop playing before you're able to do and see everything. It's very filling but much as with buffet meals, can leave you feeling slightly queasy and nauseated at the end.
The other part is that, as the critics have contended, as talented as Bethesda's developers are at worldbuilding, their writing skills leave much to be desired. The quests, characters and dialogue are all competently written enough but aren't particularly inspiring. One obvious example of this is how little closure the game provides. The previous Fallout titles earned a great deal of their current stature from their ending sequence that detailed how the player's actions and decisions throughout the course of the game affected the world even years or decades after the end of the game. The ending sequence in Fallout 3 feels hollow in comparison. You don't even know what happens to your dog if you choose to die at the end of the game, for example.
Again, playing through Fallout 3 has been an awesome and memorable experience, and as far as I'm concerned Bethesda has made a game that they should be proud of. I'm sure to pick up any sequel on its day of release, but I'd really, really appreciate it if they spruced up their writing teams some.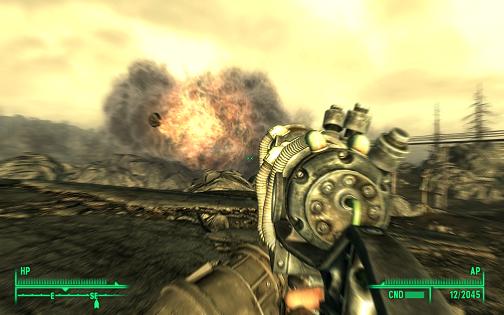 You can follow any responses to this entry through the
RSS 2.0
feed.
2 Responses to "Fallout 3 Final Thoughts"

Leave a Reply