But was she conscious – as much as the women who'd help build her would have been conscious if, for a few seconds, they'd forgotten themselves and focused entirely on their simple tasks: thinking of a word, matching a picture?
…
Still, at most it could only be a transient form of consciousness – with no conception of itself to underpin a fear of extinction. Splicing Fariba, and a thousand variants of her, into narratives in which they played no active part wouldn't bolster their fragmentary minds into something more substantial; that was just the illusion that human players would receive. The Faribas would still live – if they lived at all – in an eternal present, doing their simple tasks over and over again, remembering nothing.
– Greg Egan in Zendegi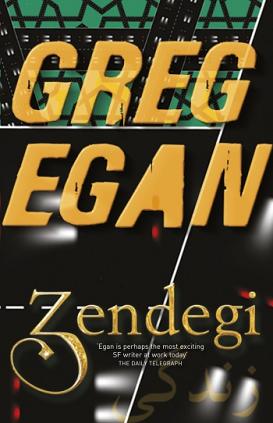 Perhaps the best thing that can be said about Greg Egan's newest novel, Zendegi, is that it's the most grounded and hence approachable of any of his books. Inspired by the real-life events in Iran in 2009 and backed by a personal trip that the author made to the country, the book starts out being more of a spy thriller than a hard science-fiction novel. In 2012 as Iran readies itself for a fresh round of parliamentary elections, Australian journalist Martin Seymour makes a break with his previous life as he is sent to cover them. However the elections turn out to be more exciting than anticipated when a scandal involving a member of Iran's Guardian Council is unearthed, with Martin right in the heart of the events, making news rather than just covering it. This leads to a massive uprising that eventually leads to the reinstatement of true democracy in the country.